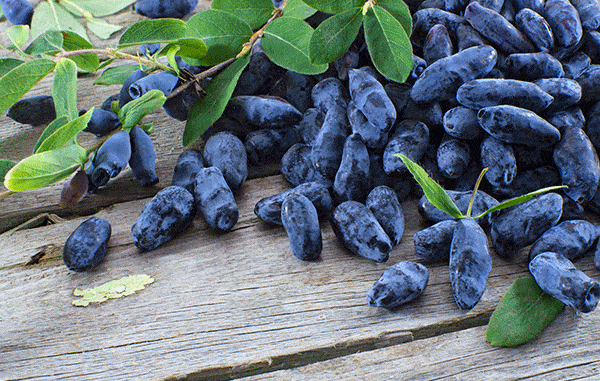 Lonicera – commonly known as honeysuckle – comes in over 180 varieties and is incredibly popular in gardens big and small. This versatile, hardy shrub can be grown in the ground, or in pots making it suitable for many different styles of garden.
Providing bright and varying colours throughout the year, honeysuckle is an eye-catching plant that can brighten your garden continuously throughout the year. From evergreen types that will add colour to your garden in the depths of winter, to climbing types that produce bright red clusters of berries – let alone the variety of colourful and exotic looking flowers that adorn these plants during the year!
Types of Honeysuckle
There are many different types of honeysuckle that originate from all over the world! This means that some will be better suited to warm temperatures that could struggle to cope in a British climate, whereas others will be perfectly suited to this environment. That means that it is important to consider not just what you are looking for in your garden, but also whether the plant will be suited to your garden.
We have broken down the types of honeysuckle into three main categories to make it a bit easier:
Shrubby honeysuckle – Shrubby honeysuckles come in both deciduous and evergreen forms, usually with small white flowers (although some are shades of pinky-purple or yellow). Many also give off a sweet, fresh fragrance when in bloom as well! They are hardy types that can grow in almost any soil and don't even need full sunlight to grow successfully – just be sure to keep them out of the waterlogged ground! Types include Lonicera ligustrina, Lonicera fragrantissima and Lonicera syringantha.
Climbing honeysuckle – Climbing honeysuckles also come in deciduous and evergreen forms, however, they have thinner, longer stems that are considerably more flexible which allow them to wrap around support networks. This means that they can be grown up most fences and other surfaces in your garden (providing they have the support to do so!). Some can grow up to four metres! The flowers, which have an amazing almost trumpet-like appearance, range in colours from red to yellow and even whites and most have a beautiful scent when in full bloom! As with their shrubby counterpart, climbing honeysuckles are relatively hardy and should grow well as long as they are kept out of the soil that is particularly wet (or dry!). Types include Lonicera periclymenum, Lonicera japonica, Lonicera henryi and Lonicera etrusca.
Edible honeysuckle – Although not as common as shrubs and climbing honeysuckle, we simply cannot fail to mention Honeyberry (the edible honeysuckle). Many grow this plant purely for its beautiful flowers in the summer, but you can also use the delicious blueberry-like berries to make jams! This plant is relatively well adapted to the British weather however will struggle to flower and provide fruit in particularly wet or shady areas!
IMPORTANT FACT: Many other types of honeysuckle also produce berries, but these are toxic if you eat a considerable amount. Make sure that the berries you are eating are from a Honeyberry plant before consuming!
Growing and Caring for Honeysuckle
Once you have chosen the honeysuckle that is right for you and your garden, it is important to know how to plant and care for it. Keep reading for all you need to know to grow a honeysuckle plant that will be the envy of all your neighbours!
Growing for Honeysuckle
Honeysuckle is relatively easy to grow, so are perfect for many types of garden and for anyone who has slightly less "green fingers"!! The planting season for honeysuckles varies quite considerably depending on the type so be sure to check, however, in general, it is best to plant around October and November, or March and April.
As mentioned above, when possible choose a spot that has partial sunlight – to mimic the natural environment of the honeysuckle (but be sure to check with each species as they can all differ). Honeysuckle will be happy to be grown either in the ground or in pots to suit your garden. However, climbers are better in the ground instead of in tubs as this will give more space for the roots to fix in the ground.
We would recommend placing some fertilizer in the ground before planting to support the growth of your plant.
TOP TIP: If trying to create a "hedge effect" then planting 5 small honeysuckle plants per metre will allow the plants to have enough space to grow but also to appear to form one bush over time.
Caring for Honeysuckle
Honeysuckle is relatively easy to look after and just needs watering if there is particularly dry weather – just be careful to not make the ground too wet! We would recommend providing fertilizer for your plant during the spring to help it to grow and flower as much as possible.
Climbing honeysuckles will need some support to climb how and where you want them to, so be sure to tie these back to whatever support you have provided for them. Climbing honeysuckles in particular, although other types as well, will need pruning annually to support them growing correctly. We would suggest this is done between July to September – but make sure that your plant has finished flowering first.
Frequently Asked Questions
Why do I have yellow leaves on my honeysuckle?
This is usually a sign of chlorosis (which means that the plant is lacking some kind of nutrients) if your plants are being watered regularly but still developing yellow leaves. To avoid this, make sure that your honeysuckle is regularly fertilized with high-quality fertilizers. If your leaves have already turned yellow then be sure to purchase a high-quality, slow-release fertilizer that can introduce nitrogen back into the ground – without adding too much!
Why isn't my honeysuckle flowering?
There could be a number of reasons why your honeysuckle isn't flowering, however, it is usually due to either lack of sunlight, incorrect fertilizing or pruning at the wrong time! Make sure that your plant is getting enough sunlight (see the main article for more information) and isn't getting too much nitrogen from the fertilizer as this can reduce the number of flowers that bloom. Fertilizers with low nitrogen levels and high phosphorus levels will be better suited to non-flowering honeysuckle.
(Visited 299 times, 1 visits today)